Standard First Aid CPR Brampton
Brampton First Aid CPR provides comprehensive two-day course offering first aid and cardiopulmonary resuscitation (CPR) skills for those who need training due to work requirements or who want more knowledge to respond to emergencies at home. Course meets legislation requirements for provincial/territorial worker safety and insurance boards and includes the latest first aid and CPR guidelines.
Introduction to the Canadian Red Cross

Preparing to respond emergency and the EMS system

Airway, Breathing and Circulation emergencies

First aid for respiratory and cardiac arrest

Wound care & Head, neck and spinal injuries

Bone, muscle and joint injuries & Sudden Medical Emergencies
Heart and Stroke First aid courses are designed for those who want to learn essential life support skills to better respond to emergencies at home or at work. Our First Aid courses prepare learners through instruction, demonstration and practice. Equip yourself with the knowledge and abilities needed for common health emergencies.
Content
Emergency Scene Management
Shock, Fainting, and Unconsciousness
Head, Spine, and Pelvic Injuries
Severe Bleeding and Wounds
Adult/Child/Infant Resuscitation
Medical Conditions (including Asthma, Allergies, Diabetic Emergencies, Seizures, and Poisoning)
Treatment of burns
And more…
To learn more information for standard first aid cpr brampton courses, please navigate to the following resources listed below:
   Price
  Course Duration
CPR A: 13 hours in-class OR 5.5 hours in-class + 8 hours online learning*
CPR C: 14 hours in-class OR hours in-class + 8 hours online learning*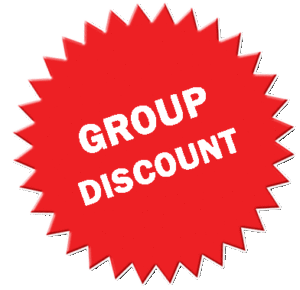 Brampton First Aid CPR provides group discount to students and organization, if you have more than 10+ people please contact us for details
Frequently Asked Questions (FAQ)
How much does CPR Training Cost?
careganic
2020-01-18T03:42:21-05:00
Students often wonder the cost of CPR training. At Brampton First Aid CPR,  we strive to provide affordable options. The overall cost of CPR training cost can vary greatly varies depending on the type of course needed. Basic CPR training course range from $35 to $50 in Brampton and Greater Toronto Area. However, most basic CPR training are valid for up to 1 Year and are required to be renewed every year. Whereas, comprehensive 2-day training such as Standard First Aid and CPR range from $95-130 and are valid for 3 years.
The 3 most requested CPR Training are: Standard First Aid & CPR, Basic Life Support and Emergency First Aid and CPR, for price details please see the chart below:
Basic Life Support (CPR-Level HCP)
Basic Life Support replaces CPR Level HCP
Emergency First Aid & CPR
When learning a new skill, there is bound to be a learning curve. This is no different when it comes to learning a life-saving skill, such as cardiopulmonary resuscitation (CPR). Brampton First Aid CPR aims to provide students with opportunity to practice hands-on skills and ask questions about basic first aid principles. To learn the proper method, it is best to seek the guidance from Red Cross or Heart and Stroke certified instructors.
The higher CPR training cost for those in health care is due to requirements for health-care providers and the varied CPR methods that are taught in class. We provide discount rate to our previous customers who need Basic Life Support (BLS) yearly and group discounts are also available. If you are interested in registering as a group, please contact us for group rate.
Baby CPR & First Aid Training Cost
Brampton First Aid CPR provides Basic Life Support training for patients, families, staff and the general public to increase awareness of early CPR. The training is focused on accident and injury prevention, first aid, choking and CPR techniques used on newborns, infants and young children.When you are expecting a baby, there can be a mixture of excitement and also a fear of the unknown. We can help build your confidence and ability to react to an unexpected emergency event.
Basic Baby CPR & First Aid training is conducted by Brampton First Aid CPR during the summer. The training cost of Basic Baby CPR & basic first aid is $40. To learn more information about our upcoming class, please contact us.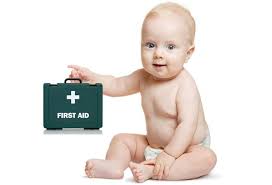 Group Discounts Available
If you are looking for Standard First Aid Training for your organization, please complete the following form and we will connect with you!